Data quality with minimum effort.
Machine types only capable of manufacturing low numbers of tablets or even individual pieces permit near-production research. This method is highly efficient for expensive pharmaceuticals and active substances in particular. After all, by gaining expressive data at minimum effort, both the costs of transferring development production to large-scale processes (upscaling) and the time to market are minimized.
Small batches, huge benefits
The 102i is the process-oriented development tablet press for clinical samples and small batches. All data that is relevant to production is recorded. It is possible to do Galenic work under production-like conditions.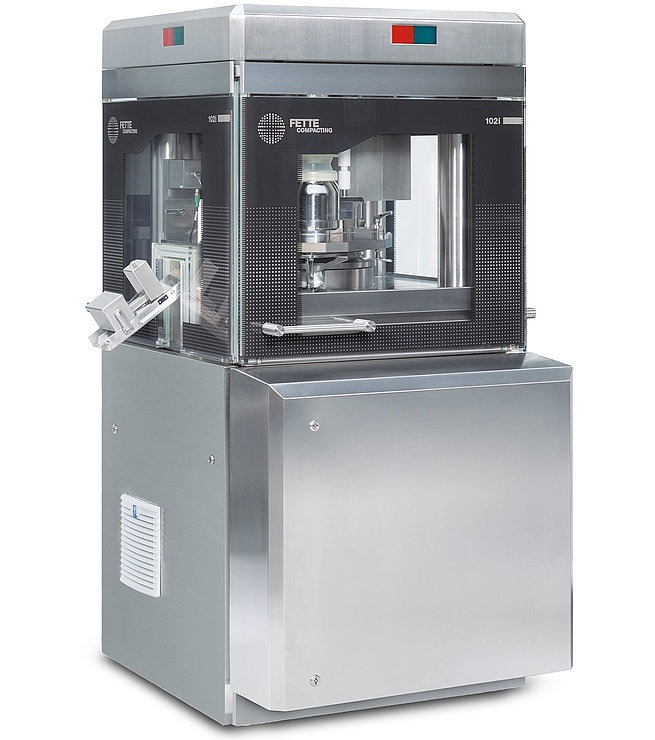 102i
The allrounder for production-related galenics
Download
Special features
High output accompanied by low spatial requirements

Ideal for laboratory and test applications

Can be refitted for the full spectrum of functions, including the possibility of making bi-layer and 3-layer tablets

Dimensions and Weight
| | | | |
| --- | --- | --- | --- |
| Height | Width | Depth | Weight |
| 1,875 mm | 1,136 mm | 920 mm | approx. 2,000 kg |
F Lab Series: First understand, then produce.
Quality by Design principles (QbD) state that high quality products are only achieved through understanding both, your material and process. In this context, it is crucial to precisely understand the compaction properties of all materials even before production. The F Lab 5 and F Lab 10 have been specially developed for this purpose. They allow you to fully characterize the compaction behavior of your powder.
The data supplied will benefit you throughout the entire product life cycle: from development and optimization through quality control in the ongoing manufacturing process.
Everything at a glance. Fast and easy.
Data from all instruments is automatically collected by the dashboard analysis software on the respective laptop or PC. This gives you a full overview of powder properties in just 30 minutes.
Alternatively, you can use the F Lab 5 or F Lab 10 in combination with your existing measuring instruments.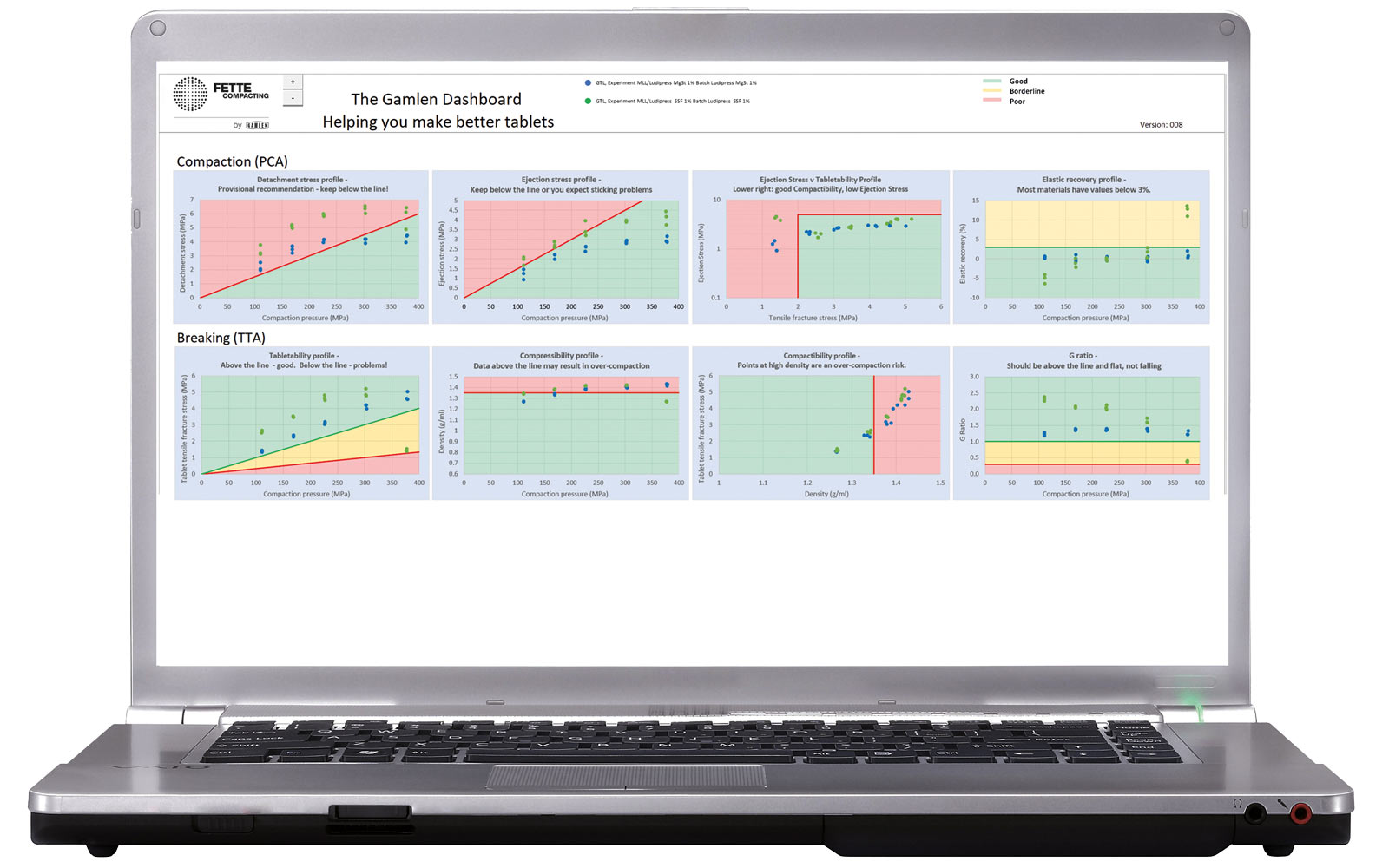 The advantages for you
You develop products faster and easier.
Reduce time-to-market.
During development and in production, you make decisions based on sound data.
Faults can be analyzed more quickly – downtimes are reduced.
No experience with compaction analysis is required.
Small footprint, easy handling and cleaning.
More about Galenics und Laboratory?
Are you interested in the capabilities of the 102i or in compaction analysis with the F Lab Series? Would you like to discuss your galenics requirements with us? Then please contact us! We look forward to an exciting exchange!
Global Customer Support
Fette Compacting GmbH
Grabauer Str. 24
21493 Schwarzenbek
Germany

Technical Customer Support