Highlights of the Series.
Efficiency to the i stands for: innovation, integration, intuitive operation, and intelligent product design. Next-level of dust-tight machine design, system compatibility and digital connectivity.
SmartInterface
Real-time data, at all times, and independent of location. The SmartInterface is a server-based application enabling the monitoring of tablet press production processes via mobile end devices.
RFID Operator Login
This contactless transceiver system makes it possible to automatically identify machine process components and compare them with preset recipes. The new i Series can also be easily scaled, enabling changes to mechanical settings entirely in line with recipes. The tablet scraper, for example, can be adjusted reproducibly via a coding element. This facilitates operation, improves precision while adjusting, and increases process stability.
RFID Operator Login
In order to further improve process reliability and avoid operating errors, the tablet presses in the new i Series feature an RFID option (Radio Frequency Identification).
Containment Guard
The specifications of the Containment Guard offer a template for conducting qualification measurements and a collection of empirical knowledge on operating tablet presses in the containment environment for exposure measurements in the pharmaceutical production environment.
Containment Guard
The Containment Guard is the first quality certificate which establishes the retention efficiency of containment tableting systems even before the conclusive risk test conducted by the operator.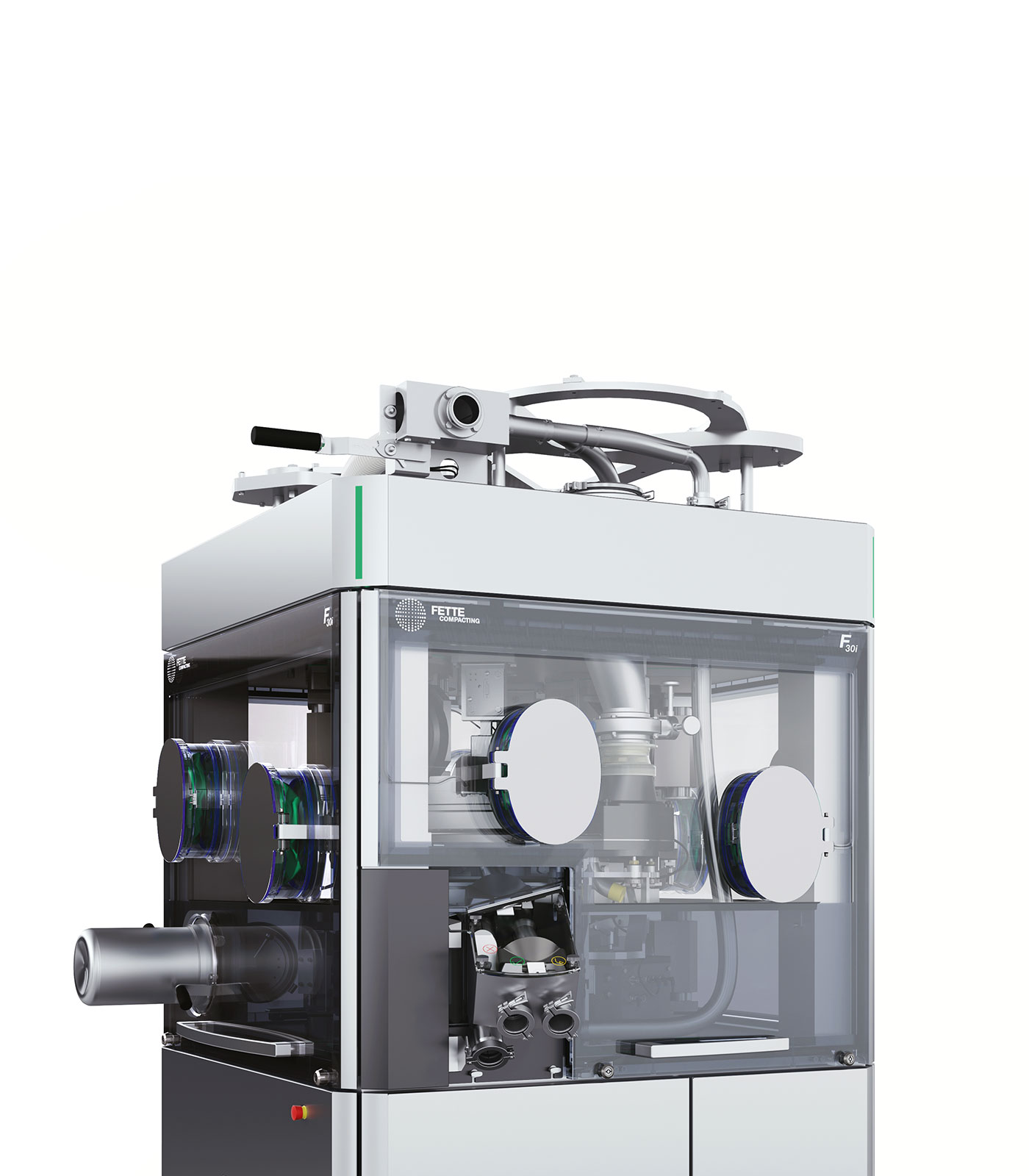 Compact.
In any size.
The compact and space-saving tablet presses in the i Series are available as single and double rotary presses and can be used for single- and double layer tablets.
What is and will
continue to be important.
Articles and reports on current developments and technological innovations. For even more efficiency!
Want to know more about the i Series
Please do not hesitate to contact us if you require more information and detailed advice. We look forward to receiving your phone call or email.
Global Sales
Fette Compacting GmbH
Grabauer Str. 24
21493 Schwarzenbek
Germany